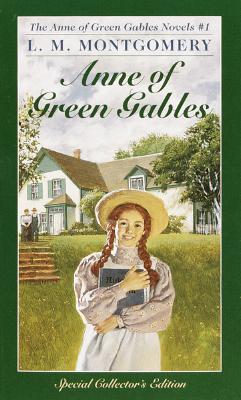 Anne is definitely not and ordinary girl. With her long red braids, peppy character, and imagination, she captures the hearts of many. Along the way, Anne will face many challenges and temptations such as being one of the smartest in her class, dying her hair black (or should I say green?), and almost drowning in a pond. When Anne is adopted by Mathew and Marilla Cuthbert, she tries her best to win them and, consequently, the reader, over. Oh Anne. This novel is one I've read man times, but it has never failed to make me laugh, and cry. Anne is definitely an amazing person, or as she would say, a kindred spirit. She has a kind heart and often makes mistakes trying to prove others wrong. This book will warm your heart and will make you wish that you hadn't read it so quickly.
Romance: 2 out of 5. There are somethings about crushes and relationships, but no kisses or anything over the top.
Violence: 1 out of 5. There is no violence at all.
Language: 1 out of 5. Nothing bad here!
Age: I would say 11/12 +. Younger could read it, but since it was written a long time ago, the language might a little bit difficult to understand.